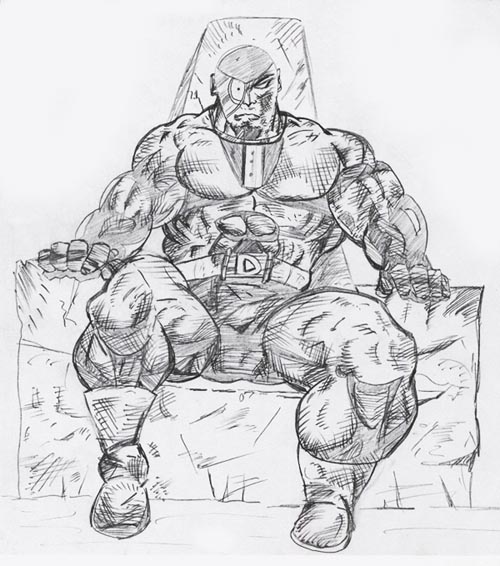 St.- 6 // Sp.- 3 // Sta.- 4.5 // Ag.- 3 // Int.- 6 // Dur.- 5.5
This Monster of a Man (or the parts of a Man that's left of him) is simply known as Death from his Violent Actions! In the year of 3050, He is the Lord of his own Evil Empire with only Ultimate Power and Riches in his thoughts.
He seeks out to destroy new planets and collect new lands. That is when a War rages as the One person in all the Lands that stands up to him is Tech Storm.
If you have any Questions, E-mail STAR VERSE COMICS