RECORDING EQUIPMENT:
ZOOM HD16CD - Digital Multi-Track Recorder / Control Surface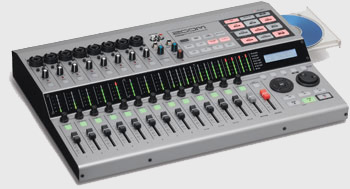 Head HERE for more information on this item.


MICROPHONES:
- Audio-Technica AT2035 Cardioid Condenser Microphone -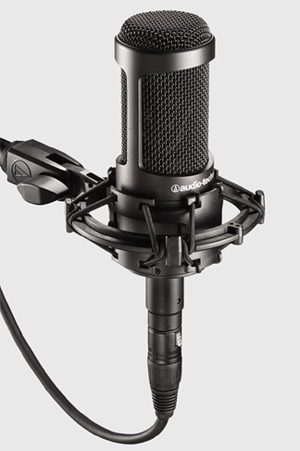 Designed for critical home/project/professional studio applications and live performance, this side-address cardioid studio condenser delivers exceptional detail and low noise. Equipped with a switchable 80 Hz high-pass filter and 10 dB pad, the AT2035 handles high sound pressure levels with ease. Along with its rugged construction and high-performance specifications, the AT2035 provides an exceptional level of consistency from model to model. It comes equipped with a protective pouch and a custom shock mount.

Large diaphragm for smooth, natural sound and low noise
High SPL handling and wide dynamic range provide unmatched versatility
Custom shock mount provides superior isolation
Switchable 80 Hz high-pass filter and 10 dB pad
Cardioid polar pattern reduces pickup of sounds from the sides and rear, improving isolation of desired sound source
Includes custom shock mount & protective pouch


- Shure SM57 Cardioid Dynamic Microphone -



The SM57 is a cardiod (unidirectional) dynamic microphone with a contoured frequency response of 40 to 15,000 Hz, perfect for clean reproduction of vocals and instruments. But the SM57 is most renowned in the music industry as the standard microphone of choice for snare drums and guitar amplifiers. Go to any stage or studio and you're likely to find SM57s pointing at the amps and snare.

ACCESSORIES:
- VOX AD30 VT AMP-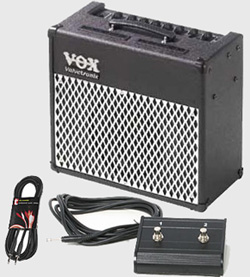 For more info on this Guitar Amp, you can head HERE .

- YAMAHA YPT-310 Keyboard -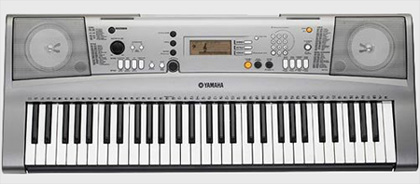 Features:

* 61 Full Size Keys
* 32 Notes of Polyphony
* Portable Grand with the realism of a Stereo Grand Piano
* Style File Format (SFF) allows you to download style data from the internet
* Yamaha Education Suite™ (Y.E.S) with a 9 Step Piano Lesson Suite
* 2-Track Sequencer and Flash ROM Store Your Music
* Stereo Speakers with Bass Ports
* Headphone Jack for Private (Headphones are Optional)
* 482 Instrument Voices including: 108 Standard, 361 XGLite Voices, 12 Drum Kits and a Sound Effect Kit

* Music Database™ allows any player to sound like a pro in over 200 styles of music


- VOX Wah-Wah Pedal -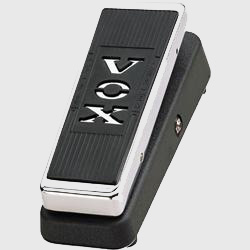 The Wah-Wah pedal is an enhanced version of the most famous guitar effects pedal of all time. Based on the specifications of the original pedal developed by VOX in the '60s, the new Wah-Wah offers guitarists the same legendary tone with the addition of AC power capability and a buffered input jack for preserving the unprocessed guitar tone when the pedal is not engaged. The pedal's inductor has undergone a redesign to be closer in specification to the original VOX wah inductors, for improved dynamics and tone. These additions will benefit players of all genres who use a wah pedal as an integral part of their sound.