Services Overview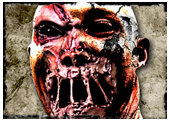 Welcome Aboard!
You've looked through the site, and so now you're thinking to yourself ...
"Exactly what can SVE do for me?"
STAR VERSE ENTERTAINMENT can do:
Wedding Invitations, Business Cards, Business Logos, Band Logos, Photography, Photo Editing (
Restoring old pictures, adding effects such as ghosting, glows, sharpening, Black & White, Scenery changing, Fixing exposure and contrast, etc.
), Mailing Labels, CD Album Covers, Stickers, T-Shirt Designs (
as well as things such as Coffee Mugs, Clocks, Hats, Mens/Women Apparel, etc.
)
- RYAN CROUSE PHOTOGRAPHY -

We also do:

Postcards, Calanders, Tote Bags, Infant Apparel Designs (including Bibs & Newborn Sleepers), Mouse Pads, Cup Coasters, Website Graphics/Banners (including Flash Animation), Website Designing, Splash pages/Intro sites (Using Flash Animation), and MUCH more!
Last but not Least, we also have SOUND ENGINEERING:
If you are someone who sings or owns an instrument (Acoustic/Electric or Bass Guitar, Piano/Synthesizer, Wind Instrument, etc.) and you simply can't afford the high recording studio costs, I am here for that reason!
I do the vocal or musical recordings, and then also do the final mixes (as well as add drum tracks - if need be) to get it CD ready! S.V.E. can also help promote your material online by getting you set up with sites such as Facebook, Myspace, Soundclick, CD Baby, etc!
Follow Us