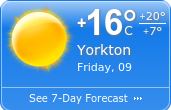 Spotting Storms from Yorkton SK to the USA / Mexico border
PHOTO PRINTS AVAILABLE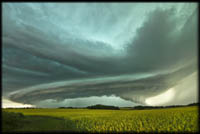 - Calendar Now Available -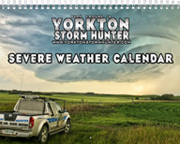 ARTICLE - More Cameras for Sask. Highway Hotline
Welcome to the Chase!


Welcome to YorktonStormHunter.com, the official storm chasing website and showcase for the photography and work of storm chaser Ryan Crouse.
Ryan's love for storm chasing and photography comes from the love of nature and both the sheer power and beauty of a good storm. He believes that there is nothing more peaceful and yet scary powerful, then watching a good thunderstorm as it forms!

When I am out Live Streaming, it will Broadcast live directly to both my Twitter and my Facebook page.
2022 STORM SEASON DVD - $15 (S/H Included)
RUN TIME - 2 HOURS

TRAILER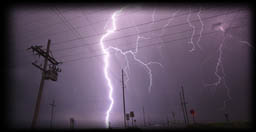 !!! DVD SALE !!!
Get BOTH the 2022 & 2020/2021 Storm Season DVD's
for only $22 - CLICK HERE



Overall, the 2022 Storm Season was pretty good to me!
It had it's fills of "Moments of Stress" but when things happened, all the issues just went away and some breathtakingly beautiful storm structure took it's place!

Almost every single storm that I was on in 2022 seemed to do 2 things:
1. Hail Monster
2. Beautiful Storm Structure

I truly had some "awe inspiring" breathtaking moments with storms like the ones on July 15 (Tornado Warned Storm between Wynyard - Edgeley SK) & July 17 (Tornado Warned Storm between Liberty - Tuxford SK).

July 15 was the day that would NOT end!!! It was a truly wonderful chase day with stellar scenery!
Between the hail, the structures, the lightning, the rainbows and the 121 km winds .... 2022 was pretty good to me overall!

Here's to the 2023 Storm Season :)





If I am live streaming, the car icon will have an animation pulse
Click HERE to view MAP on Severe Studios Website
Click HERE to view FULL SCREEN.

© ©
Current Canadian Weather Advisories:
Watches/Warnings Weather Radar - Prairies Weather Forecast